Rællic Systems
Music projects
Dévah Quartet: Live at This Ain't Hollywood -- the show from March 2020, including an acclaimed version of Lateralus by TOOL, and ending with RUSH's 2112.
Dévah Quartet: 2112 -- a 20-minute performance film showcasing the technical playing and emotional resonance of a talented string quartet.
All projects executive produced by Andrew G. Watters.
Released
In progress


TBD - Icon of Sin
A concept double album of metal based on my original 21-part story, which is a tribute to the video games DOOM and DOOM II.

TBD - Duality
A concept album based on my original story about a conflicted sorceress in the Andromeda galaxy.
Dévah Quartet - 2112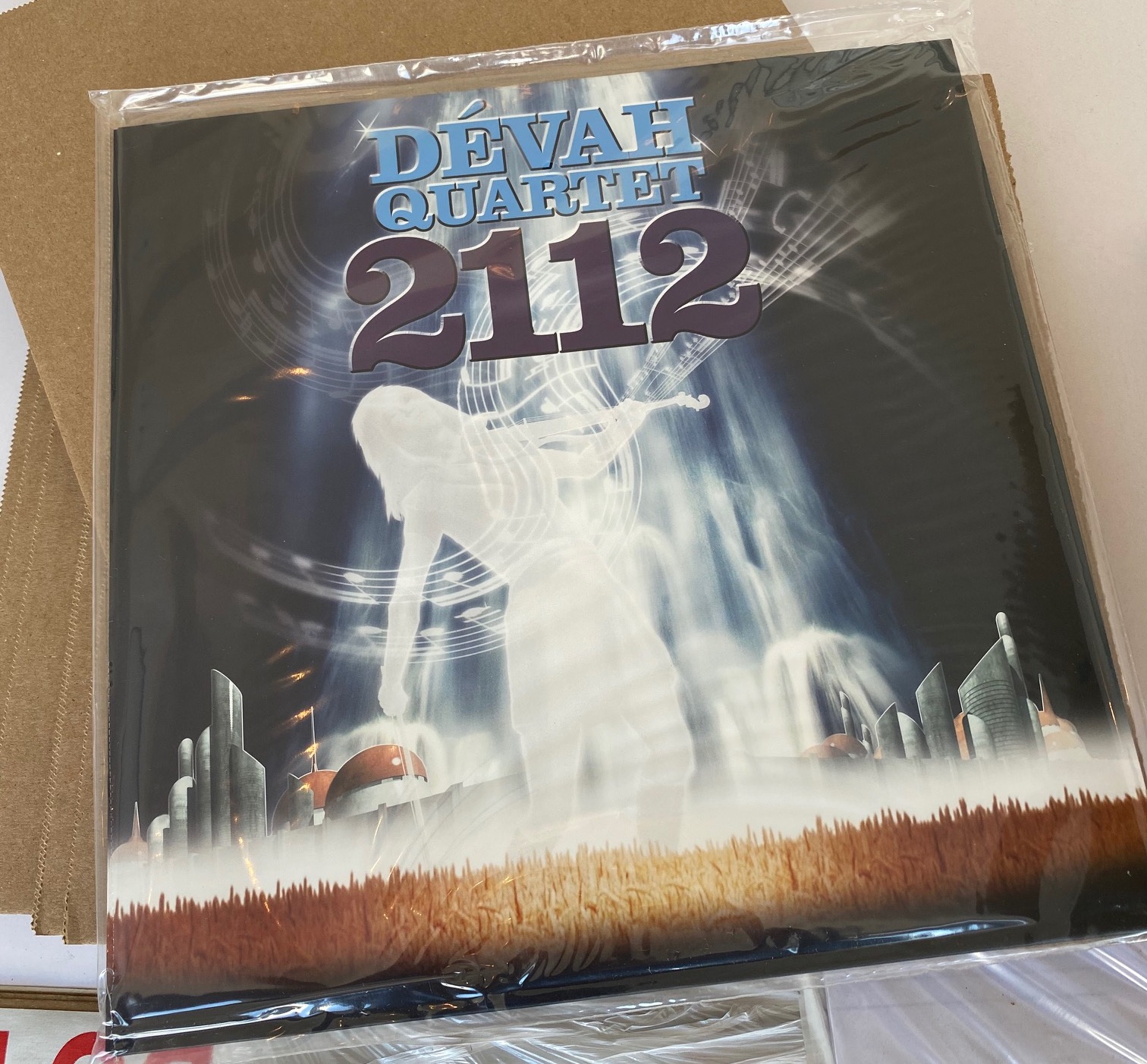 Dévah Quartet 2112 album is available for purchase on vinyl. Ultra high quality audiophile-grade colored vinyl. Features an instrumental arrangement of RUSH's epic 2112 suite, plus a 20-minute original piece called Heaven and Hell with the singing talents of Sara Loera and Rob Lundgren. $25 plus shipping and handling. Message for shipping quote (ships worldwide). Check out Liza's unboxing video as well. A limited-run test pressing is available for an additional charge, optionally signed by the band.
---
Brought to you by Andrew G. Watters
© 2023 Andrew G. Watters
Last updated: August 01, 2022 05:55:07